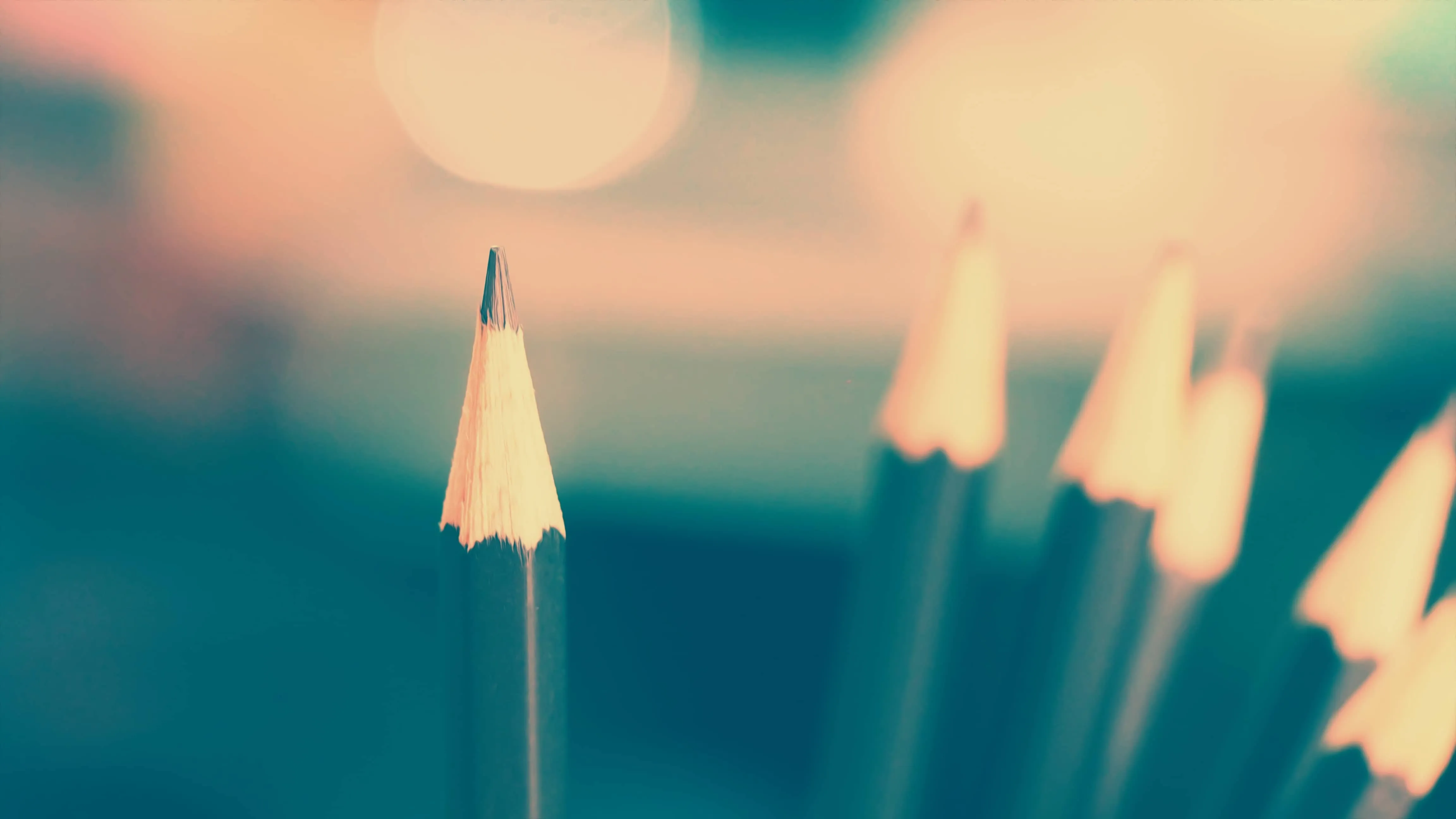 Preparation is the key to success for any mission, and it won't surprise you to read that this rings true for video marketing campaigns. Writing a video script is one of the best ways to clarify objectives and define your core message.
Video marketing scripts cement focal points, highlight project requirements and provide the entire video production team with something substantial to refer to.
If you are ready to knuckle down and start writing your script, here are some helpful video script goals to consider:
Know your audience
As part of your inbound marketing campaign, you will have developed robust buyer personas. Now is the time to use them. Detailed knowledge of your ideal customers will help you customise a video script to address their needs and interests.
Ask yourself these simple questions to develop the initial framework for your script:
Who is my target audience?
Where do they lie in the buyer's journey?
What is the primary purpose of our video?
What value will it bring to our viewers?
What should the viewer's next steps be?
You can use buyer persona profiles to nail a topic, define your tone and select relevant CTAs.
Don't hang around
Bring your story to life quickly, the average attention span online is fragile, hanging around the 8-second mark.
Analysis of drop-off times for video shows that wherever viewers remain beyond the first 3 - 10 seconds, it becomes more likely that they'll still be watching around 30 seconds in.
Incidentally, one of the most potent video marketing metrics is "watch time" - i.e. how much of the video your viewers consume - so there is plenty of incentive to try and keep viewers glued.
One way to hook viewers from the start is to indicate what's in it for them. Are you solving a specific problem, promoting your brand or telling a story? What information is your audience looking for, and what will they find here?
Don't disguise your core message, describe it early and use your script to communicate intent.
Tell a story
Powerful stories are the best way to pique viewer interest.
Kicking off videos with a story compels people to stay and witness what will unfold. We love closure, and personal tales help to build an emotional connection with the viewer.
Stories can also function as a segue to bigger, more complicated ideas.
Small touchpoints help humanise corporate video. Use your script to break down barriers by sharing something personal. As a speaker, it's okay to mention your interests and share quirky facts, but make sure you do so briskly - it's important not to detract from the central message of your video.
Writing your ideas down will help keep stray points to a minimum. A good script stays on track and gives viewers little reason to click away.
Show consistency
To get the most out of your investment, your videos need to remain consistent. It can be frustrating for your audience to wait between points and, it's confusing when you oscillate between styles.
Treat your video projects as an extension of your branding. Develop a 'look' and stay true to it.
Before you begin writing your script, revisit your video marketing strategy and choose a format to work on - this will help you stay consistent.
An excellent place to start if you are looking for content that you can revisit and expand on is educational content.
Your team is brimming with people who have unique professional expertise - enrich your script by allowing them to get involved in the writing process.
A short, educational series can be recorded in one or two sessions and then scheduled for release over time. An 'expert tip' series would provide style consistency and demonstrate leadership in your field.
If you have a blog, you could use this as the basis for a regular vlog.
Alternatively, you could create a 'how-to' series or a collection of product demo videos. These are all good ways to showcase expertise and build confidence in your business. Product demos are well-suited to landing pages, which is very handy - incorporating video on landing pages increases conversion rates by as much as 80 percent.
Whatever style you choose, break your script into manageable sections.
Following a classical narrative structure (beginning, middle, end) will help you clarify your ideas and improve your writing process.
Write for the spoken word
A script is written to be spoken.
Limit your sentences to no more than 15 words and use an active voice as opposed to a passive voice - this will help streamline your point.
Storyboards and visual references will help the production team visualise the scene. Explicit notation regarding camera angles, soundtrack, animations, overlays and other elements will help enormously in production.
Remember, the narrative tone of your video should mirror your project goal. Keep your buyer personas in mind and write as if you were in conversation with them.
Script repetition should be approached with caution, for fear of boring your audience. However, you can improve viewer retention by recapping your core message just before you call it a wrap.
Try reading your script aloud, slowly and with natural pauses. This will help highlight tongue twisters and give you an approximate video duration.
Your script isn't finished until you can read it without a stumble.
Optimise your script
If you are looking for more exposure, it's important to optimise your video for search engines.
Your title is an obvious place to describe your video and boast relevance - it is also a metric that improves rankings on both Google and YouTube.
For better results, include your main keyword and keep your title under 66 characters, this will ensure your descriptive text doesn't become truncated in search results.
Videos including transcripts rank higher and provide more substance for crawlers to glean. That means your video script will benefit greatly from a sprinkling of relevant keywords.
Your video description is another convenient place to include the long-tail keywords and backlinks that fortify your rank.
Include a compelling CTA
You began this video marketing campaign with a specific goal in mind. What did you hope to inspire? Prompt your audience using a relevant CTA.
You'll need to consider your buyer persona and the most helpful next steps for them. Here are some popular examples:
Contact us
Subscribe to channel
Follow / Like page
Share
Comment
Visit blog
Landing pages
In a Wistia article focussed on video CTAs, research showed that (out of 481,514 Calls to Action in 324,015 videos), 95.9 percent were placed at the end of the video. Ending with a CTA is a non-interruptive way to usher your prospects forward.
By understanding your target audience's needs and making it easy for them to take the next step, you will motivate your audience to progress along their buyer journey.
The success of your video marketing is greatly affected by the quality of your script, so don't scrimp on the time and energy you assign to writing it.