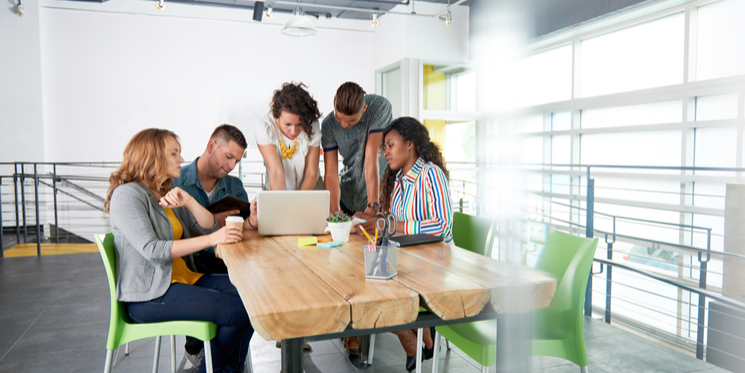 Finding an agency that's a good fit could be the difference between your best year and your worse: the make or break project, the campaign that gets you recognised (for the right reasons or the wrong...), the money well invested, or the money wasted.
Ultimately, it will be one your most important working partnerships.
But when you're partnering with a different organisation - with new people, new values and new ideas, how to do you know if this one is the right fit? With so much riding on your marketing budget, the spend needs to be invested wisely. Who can you trust to truly understand and realise your biggest objectives and goals. Who can really help you achieve your long-term vision?
Here are a few considerations to help make that decision easier.
Do they encourage change?
One of the main reasons an agency relationship fails is due to client dissatisfaction. But a proactive agency will recognise a deteriorating relationship before it happens and address any issues or failed expectations with a tailored approach.
The right agency won't simply coast along in the hope any problems will sort themselves out. And, in such a progressive industry, the right agency will be heavily focused on outcomes. That will frequently involve them encouraging you to take a different direction, pushing you beyond your comfort zone and challenging you to try new things.
Only an agency that is flexible and open to change will be willing to adapt. So be wary of those that are ruled by the "this is how we've always done things" attitude.
Do your values coincide?
When hiring an agency, it's important to remember this is unlike any other purchase. You're not choosing computers or office furniture. This decision requires you to dig a little deeper into the workings of an agency culture: their values, their moral code, their philosophies. These are the people you will likely work with on a daily basis. The most effective agency/client relationships are built on great chemistry and shared values. A culture defines the agency - from how they approach their work, to how they treat each other and their clients. Ensuring your philosophies are compatible eliminates the chances of any clashes or misunderstandings in the future.
Are they your kind of people?
Spending time at the agency headquarters will be having access to an unfiltered film reel of day-to-day life at the agency.
How do the employees feel about the company? This will reveal their culture. If their corridors are buzzing with excited, motivated and proactive employees, this could be indicative of a solid culture. The core team are the agency. Not the brand, not the building and not the website. While those superficial elements can be attractive and play a role in demonstrating their capabilities and creative edge, focus your efforts on meeting as many members of the team as possible before you commit. Your own judge of character is enough to help you feel whether this will be a long-term relationship or not.
Can they manage the art and the science?
Marketing on the whole faces continual scrutiny. Budgets may be generous but agencies are under pressure to perform. That means staying within budget, delivering a return on investment (ROI), managing expectations, and working towards a brief - all while balancing the perfect blend of art and science. Or, what you might also know as the creative and the analytical.
Both are pivotal in providing an outstanding service. Can the agency deliver seamlessly across both elements? Do they have departments and talent allocated to analysis and strategy, as well as a talented creative team? Can they demonstrate a strategic focus on producing results in a creatively outstanding way?
Do they encourage learning?
Marketing, media and advertising are evolving industries. With new trends and changes in consumer behaviour occurring what feels like daily, agencies will live and die by their ability to keep on learning. Consistently demonstrating their due diligence, encouraging learning and development within their own teams shows they live up to their responsibility as an agency.
An agency that encourages and champions its employees' development and allows individuals the chance to express their ambitions and pursue their passions will ultimately develop them best talent.
Do they publish their own media?
Do they invest in their own brand by showcasing their abilities in a variety of different media. A good agency practices what they preach and in today's climate, that is contingent on an ability to adapt between different media, expand their publishing scope and test the market themselves before delivering their expertise to clients.
Perhaps you're currently on the lookout for a media agency, or maybe you're coming to the end of a long-term relationship with one you feel aren't quite the right fit any more. Whatever your situation, it's worth assessing your decisions against the above questions. If you'd like to speak to a member of our team to find out it Equinet are the right fit you, get in touch and we can discuss your challenges and goals.