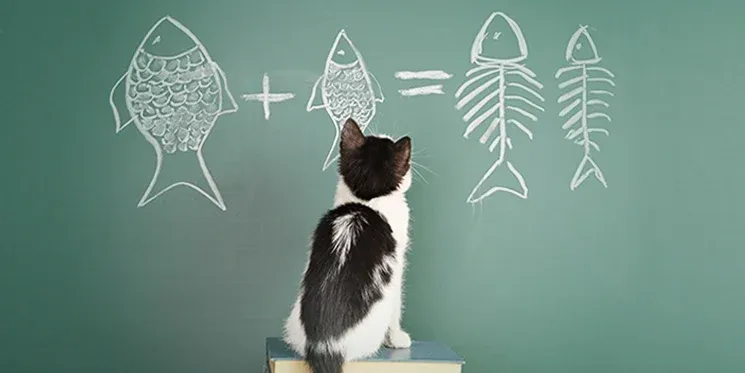 Directly after clicking a call-to-action, customers are swept away to a landing page tailored specifically to address their concerns. A fully optimised landing page helps prospective customers access the information they need in exchange for valuable contact information.
At this young stage of your lead generation, video is particularly powerful.
Active leads may have first encountered your CTA via email, a blog post, sidebar, pay-per-click campaign or social media. However it happened, they have shown a vested interest in a specific recommendation you made, and are now on a quest for further details.
Landing page video is an inventive way to deliver useful information about your offer.
A majority of 76 percent of businesses who use video in their marketing campaigns believe it provides effective ROI.
No matter how a prospect navigated to your landing page, web video can play a crucial part in solidifying business relationships that are still in their infancy.
Why use video?
We process images faster than text and are incredibly drawn to visual media. This is why b2b visual communication is so important.
Video is one of the easiest content types to consume and is a wonderfully fun and vibrant way to get your prospects on board. On a landing page, it can be used to help illustrate the value of the product or service on offer.
Inbound video marketing has consistently proven itself to be a powerful tool - studies show that including video on your landing page can increase conversions by 80 percent.
Lead nurturing
Lead nurturing is fundamental to the inbound marketing process.
Approximately 50 percent of qualified leads are not yet ready to make a purchase. Pushing bottom of the funnel content on a prospect who is unready to make a purchase might actually deter them from your site.
Including videos on your landing pages increases the time visitors spend on your page, helps establish trust and ultimately converts more leads.
Best practices
Corporate video has a highly focused goal: convincing visitors to take a specific action that will move them along the buyer's journey. There are several things you can do to your landing page video to support this.
Gated content is an exercise in give and take. Landing page best practices require that your forms reflect the value of your offer. This philosophy stands true for video too.
Tell a story
To tell a compelling story, your video script needs to include relatable pain points that inspire emotion in your audience. Classic buyer stories have three necessary items:
Your customer
The problem they're facing
Your offer and how it will save the day
Landing page videos should educate visitors. If a prospect watches after clicking on a CTA, they will primarily seek to validate the relevance and value of your offer. They might be unsure whether they're in the right place, or whether they will truly benefit from your content.
You can support this judgement by giving a sneak peek into your material. Consider talking about the questions you will answer as well as topics you'll cover. This is your chance to make a cinematic version of a contents page and blurb. Framing this information in the structure of an emotive story will help improve your video marketing metrics and conversion rates.
Focus on delivery
Autoplay tends to do more harm than good when it comes to landing page performance. Loud, unexpected noise is an irritant, and it can cause issues for a visitor if they can't immediately find the playback controls - especially if they are conducting product research in the workplace.
Bombarding customers with audio is likely to increase your page bounce rates and get in the way of your message.
Inbound marketing steers away from interruptive methods. Landing page videos should tempt visitors to press play. Choose your thumbnail wisely and use targeted keywords in your title and meta description to draw prospects into hearing your story.
Tailor thumbnails
A good thumbnail is colourful and attractive whilst giving a strong sense of what the video is about. For landing page videos, talking head formats work well. Including an image of the featured speaker increases viewership because we are hardwired to look for and engage with faces. Being able to talk straight to camera about your offer also demonstrates sincerity.
You may want to enable sharing options for the viewer. If your video encapsulates the good value of your offer, prospects may wish to share it with colleagues, friends or followers. Marketing teams can also utilise your landing page video as a call to action in its own right - providing you don't use page specific language like "click the link below".
Size matters
If you invest in video for your landing page you want it to stand out and get noticed. But that doesn't necessarily mean it should fill up the whole screen; it should sit in balance with your other content.
Size each video appropriately to the value it offers the audience.
Your most engaging content should be placed above the fold of your landing page. Placing it near your form will draw the eye to the most important part of your landing page and place emphasis on the gated content you are providing for your buyer personas.
A/B testing
In inbound marketing terms, A/B testing is the creation and comparison of specific elements on a site page. Different versions of a page are created and swapped at random whenever a prospect first loads the page. Analysis of how this affected page bounce and conversions helps marketers to refine pages and improve lead engagement.
By comparing response rates from viewers, you will gain a better understanding of what content resonates with your visitors.
Video marketing metrics
A landing page enables you to follow leads from the moment they visit your website for the first time to their final conversion. Just as you can keep track of the blog posts your buyer personas read, the emails they open, and the pages they visit, you can gather information about viewer engagement by analysing video metrics.
Monitoring the completion rates of viewers on your landing page will give you some insight into the depth of their interest. Landing pages help you to segment your leads into custom lists and develop more targeted marketing campaigns.
Even the smallest adjustments can push higher response rates on site pages. Including a hero asset like video on your landing page can inspire your buyer personas to progress along the buyer's journey.