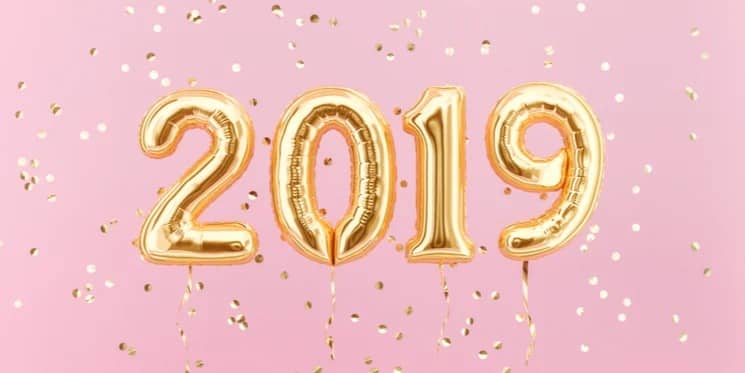 As a B2B marketer, you already have a strategy in place when it comes to social media - you may even have established a social media policy for your workplace. But the goalposts are always changing.
So what challenges will 2019 bring?
New opportunities
Last year there were several announcements that promised to affect social media marketing in 2019, for example:
LinkedIn Dynamic Ads will enable you to personalise the content in paid ads and automate individualised campaigns at scale. 66% of B2B marketers used paid methods to distribute content in 2018, so this development is sure to make waves.
Snapchat announced a partnership with Amazon to offer a "visual search" shopping experience directly from the Snapchat app. There are likely to be improvements in image recognition technologies that will open up the potential for multimedia search. This will shake up SEO tactics.
Twitter brought back the chronological News Feed format.
Pantone revealed the colour of the year: Living Coral. Visual media trends continue to favour the bright, cheerful, pale and pure.
And that's not all.
Rebuilding trust
As you know, there have been big changes to the way we handle data. On 25 May 2018, the General Data Protection Regulation (GDPR) replaced the Data Protection Act (DPA) to strengthen data protection in the EU.
The lawful processing of personal data must now be obtained by one of the following: consent, contract, legal obligation, vital interest, public task or legitimate interest.
So, with the dust settling, we expect companies to be carefully measuring the impact of GDPR on digital marketing campaigns.
User trust drastically needs rebuilding. Following breaches of confidence - such as the Cambridge Analytica scandal - businesses seek to rebuild relationships with their online base. This involves being more transparent about how they collect, process and protect data.
Major social media platforms with users from Europe have become GDPR-compliant. Social media networks such as Facebook, LinkedIn, WhatsApp and Twitter now have inbuilt privacy notices. But businesses hold individual responsibility too.
The risk of non-compliance is severe, so social media marketers will have to be diligent. For marketing material, visible opt-in with concrete terms is a priority. Consent can either be given via a tick box on your website, verbal confirmation, or by choosing to accept a cookie. Acceptance of those cookies will be key for conversion tracking in social advertising.
In one survey, only 5% of respondents had a lot of trust in the information they get from social media. That signifies a big perception problem amongst the public.
We expect marketers to place more emphasis on educating audiences of their rights. With luck, transparency will strengthen the relationships consumers have with brands.
It is likely there will be fewer opt-ins, but the overall quality of your audience should be greater.
Messaging
As privacy concerns loom more people share content privately, through messaging apps. This has given rise to "dark social" and made it more difficult for marketers to track social media marketing metrics accurately.
Marketers will have to look beyond social likes and shares and return to the original driving forces behind their activity. Campaigns will need to be measured more holistically.
Social media goals may focus more on building a loyal following (or micro-community) and providing good customer service.
B2B marketers may also make more use of AI and chatbots, so that customers can find answers easily and quickly.
Chronological feeds
The content served up by most news feeds is affected by interactions, engagement, personal details and topics of interest. Algorithms that favour and promote posts to this level of customisation make it difficult to predict when (or if!) a specific prospect will see your post.
A major change came underway when Twitter announced a return to a chronological format, where the most recent Tweets show first. Users also have the option to show their top ranked tweets first.
This has put control back into the user's hands. It also means that marketers will be adjusting their 2019 social media strategy in accordance, especially if other platforms follow suit.
Social CEOs
As the content published by brands becomes ever more personal and user-centric, our perception of company leaders is slowly changing. Formal boundaries are eroding. Businesses will have to work harder to build interesting narratives.
Consumers want to see more relatable industry leaders. And in 2019, an anti-social CEO can hurt your brand's reputation. Modern consumers are put off by the idea of the elusive big man in the suit, and blind trust in institutions is becoming increasingly rare.

Executives can use social media to connect with their online community and listen to feedback and concerns. Being active on social sends a clear message to your user base - you're present, you listen and you care about customer satisfaction.

96% of B2B buyers want content with more input from industry thought leaders. So it might be time to request more involvement from executives.
Social media influencers
Facebook and Instagram algorithms prioritise content from friends and family as well as creators of content that users have previously interacted with by way of liking, commenting, viewing or sharing.

In response, marketers have to find ways to incentivise buyer personas to engage with posts. This can be done using social media influencers.

Social media influencers are ordinary people who have collected a significant following online thanks to their unique expertise, charm and authenticity. They are relatable figures who are both respected and liked by their peers. Followings are usually built over a long period of time, and their opinion holds weight in their field.
Not only do influencers have great reach on social media, 70% of millennials prefer peer endorsement over celebrities when it comes to making their buying decisions. Partnering with the right influencer is key, so try to find somebody who shares your company values. After all, responsible, credible social media influencers don't 'sell out'.
Working with a compatible social media influencer for your brand can build awareness of your product or service. To find the right match you will need to weigh up their expertise, reach, demographic and notoriety.
Social media influencers are likely to appear in the marketing strategy of many big brands this year.
User-generated content
Everybody likes their voice to be heard. Your followers are no exception. Showcasing user-generated content - with credit - can build a stronger relationship with your audience, by making them feel valued. Curated content is also cost-efficient, saves you time and creates variety.
Some companies use competitions and giveaways to promote the concept to users. Encouraging the use of a common hashtag can also be effective. ASOS's #AsSeenOnMe is a fine example.

User-generated content has a 4.5% higher conversion rate on social networks.
Social monitoring (or listening) could provide your business with the perfect material - and if it doesn't, it will still give you a clearer picture of your community, as well as their impression of your strengths and weaknesses.
Short-lived content
Another upcoming trend is the prevalence of short-lived content (nonpermanent videos, pictures, text slides etc).
Instagram is one of the most popular platforms for short-lived content. More than 200 million Instagrammers use the Stories feature every month. Good stories drive conversations, provide engagement data and encourage direct messages.
Marketers will be using shorter, snappier marketing tactics to attract the attention of potential buyers. Blink and you'll miss it!
Bitesize video
One minute. That is HubSpot's recommended runtime for video, following research into optimal length and engagement rates.
In response to diminishing attention spans online, recommended video lengths are getting shorter and shorter. Studies on social media video viewership show that you are likely to lose a third of your audience by the time the first 30 seconds have passed - and then half as much again by 60 seconds.
For this reason, brands have been turning to bitesize video to connect with their online audience. These mini clips can come in the form of animations, GIFs, reactions, FAQs, stats or other snippets related to your business.
Video continues to be a dominant online medium.
This year, digital marketers will put the social back into social media marketing: building trust, finding communities, telling stories and embracing advancements in technology. What are your predictions for 2019?