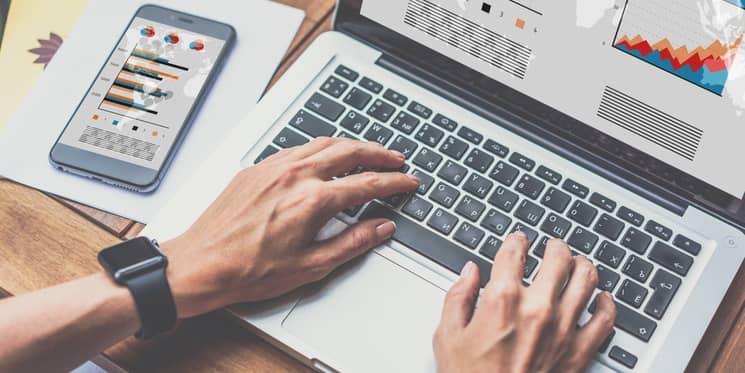 Most businesses now appreciate the importance of social media to promote content and to create engagement.

However, many take a reactive stance, just publishing content and then responding to any engagement that occurs.

But what if you want to go further than this?
What if you want to find out what people are saying?
Where they are saying it, and respond in a proactive approach?


Then you need to consider the many benefits of social monitoring and social listening.

Hang on, social listening? How does that differ from social monitoring?

Well, monitoring is just capturing messages sent to you so that you can respond with a message, a like or similar. Listening is searching large volumes of messages for keywords or topics and then drawing conclusions that will influence your future social media and marketing strategies.

Your customers are turning to social media for customer support – asking questions and making complaints. To maintain high levels of customer service, it is vitally important that you don't miss these cries for help and that you respond to them promptly.

While 83% of B2B businesses believe social media monitoring and listening tools are important – not all businesses do it or do it well.

Customers are typically expecting a reply within 4 hours, but the average company response time is 10 hours. And worse, 90% of social messages to companies are ignored.

This is unforgivable. It's vital that these social shout-outs are not missed and are answered.
Monitoring Social Media Platforms
There are many tools for social monitoring, some which you need to pay for and are worth the money; some are not. There are also some handy free tools out there too.
But how much can you do on the social media platforms themselves?
Facebook - If you have a company Facebook page, check it regularly for comments and messages, or use one of the monitoring tools we are going to look at next. But even without them, Facebook has a reasonable interface for dealing with notifications and Facebook Insights give you all the tools you need to monitor performance.
Twitter - You can monitor Twitter using just the tools within the platform itself, but it's probably a lot easier to do with a third party monitoring tool.
LinkedIn - is more difficult to monitor from outside, being more of a closed system. But it is a such a crucial social media platform to B2B, that you should already be monitoring this using LinkedIn itself.
How to approach monitoring
A couple of quick cautions – many of these tools will try to mention sentiment – how people view what you have searched for – business, product, service or topic. They use algorithms to 'read' social posts and determine whether they represent a positive, negative or neutral feeling about the search term.
In my experience, these are not very reliable due to the difficulty of interpreting language.
For a simple example, the use of the word bad to actually mean good. In general, the more you pay, the better the sentiment analysis will be.
Another measurement some of the monitoring tools offer is a rating for influence. Influence is contextual, even micro-contextual, and so a single number is worthless. It is much better to look for the real influencers in your industry, which have a real effect on factors that truly affect your business.
Like many things related to social media, a social media monitoring programme takes time and resources. So I've broken it down into three levels:
Bronze – what you really should be doing;
Silver – what you can do if you have more resources; and
Gold – if resources are unlimited.
Bronze – This is what you should be doing as a basic minimum
Objectives
At the basic level, you should be monitoring your social media accounts for comments, questions and messages. This is the simple reactive approach where the objective is mainly customer service and responding to engagement.
This level of monitoring concentrates on your website and the platforms you are present on. Most interaction on your website will be via contact forms, landing pages or comments on blog posts. The first two should be part of your sales process, whereas blog comments fall more under social media management. Make sure your system is set up to notify you every time there is a new comment on your posts, and respond quickly.
Toolkit
For this level of monitoring, using the social platform's built-in tools would be enough. But to make it slightly easier, and to gain access to a whole bunch of other tools including scheduling of posts, I'd recommend looking at HootSuite. At a basic level, Hootsuite is free and allows you to monitor Facebook, LinkedIn and Twitter (amongst others) as well as set up search streams to monitor keywords and other companies/individuals.
If you are already using a content publishing system such as HubSpot, then take a look at the social monitoring tools they incorporate too.
To do a little more at no cost, check out Social Mention - this online tool lets you search for mentions of any keyword across a range of platforms.
Silver – Going beyond the basics of social monitoring
Objectives
To take it a step further, you can:
monitor performance – looking at the results of your social campaigns
evaluate awareness – seeing how far your posts reach and what people are saying about you
Look for opportunities to engage proactively
Spend money on better monitoring and reporting tools
While you can use a social media platform's built-in tools to monitor performance, their ability to easily create regular reports is limited and the process can be frustrating. So here, third-party monitoring tools can make life easier and deliver more comprehensive and detailed analysis.
Allocate a reasonable budget for social monitoring, and you can make use of the more advanced capabilities and features of the commercial monitoring tools.
With more time set aside for social media monitoring, you can set up searches for mentions of products and services and all related keywords.
Toolkit
Google Analytics can be configured on your website to show you where traffic is coming from, so you can see what proportion is driven by your social media efforts.
You can use HootSuite at this level too; it has a paid version that allows for more features and more reporting. But even with the free version you can spend more time with it and set up searches more for topics and keywords.
For looking at trends on social networks and identifying influencers, BuzzSumo is a popular choice. It can also help you to track competitors and look at the conversations around keywords, as well as being a useful tool for content research.
One of the most mentioned premium tools for both social media management and social media monitoring is Sprout Social which works well if you have a team and integrates with other applications such as Feedly to provide a fairly comprehensive system.
If you work with Pinterest or Instagram, then check out Tailwind which, along with allowing you to schedule posts to these visual networks, provides comprehensive reporting features showing how your posts are performing.
Gold
Objectives
As I've written a number of times before, social is not just about marketing, it can impact customer service, product development and business strategy; so ultimately, if you have the time and resources you would be using tools to:
Monitor competitors activity, mentions and sentiment
Use tools to identify influencers so you can reach out to them
Monitor the marketing and operating landscape for opportunities and threats
Identify marketing trends that may affect your business
Gauge sentiment around your business, products and services
You can use the same tools for monitoring competitors and the business environment as before because at this level it's more about time rather than tools or budget.
Expanding your monitoring to add competitor keywords and to follow key topics is time-consuming, but will give you meaningful insights to inform your business and marketing strategies.
Toolkit
To analyse your twitter followers and those of your competitors, and identify influencers, Followerwonk is a great tool. While at a basic level it is free, the paid version gives you more useful features and allows you to monitor additional profiles.
I'd still be looking at HootSuite as a potential tool here too; it has a wide range of apps you can link to it, which cover a wide range of platforms and capabilities, making it a great basis for a comprehensive monitoring and reporting system as well as social listening.
Although it is free, Mentionmapp is an interesting tool for visually displaying the links between Twitter accounts – allowing you to see your 'fans', influencers and save the results.
Set up to track mentions of a topic or keyword, the appropriately named Mention does a comprehensive job, offering powerful monitoring, filtering and reporting tools. Use it for real-time monitoring, competitive analysis, identifying influencers and gaining insight into your business or industry or market.
Going further and using social media monitoring to identify not just your mentions and competitor activity but to look for ideas for content too, then Feedly is a great tool. Allowing you to aggregate content from across a wide variety of sources, it presents it in a range of easy to view displays allowing you to scan hundreds of sources in minutes.
If you have a larger budget, then there are all sorts of monitoring tools out there that offer a deeper and more comprehensive analysis – some of these are rumoured to be part-funded by intelligence services, so you can tell they are serious tools.
Amongst the top runners at this level for social media listening are Synthesio, NetBase, Sprinklr and Brandwatch.
Some level of social monitoring is essential to any business and with the right approach and choice of tools you can make the most effective use of the time and resources you have available to deliver the maximum impact on your social media programme.