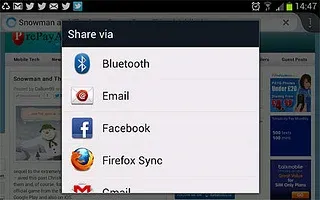 Making videos for your business is a great way to reach prospective customers and show them something that words can't. It takes just a few minutes to convey in a video what it can take, literally, thousands of words to get across. And, frankly, who has the time?
The best B2B videos are interesting – even fun – to watch, valuable to the viewer and easy to share.
But what is the best way to make sure your B2B web video is seen and shared? Just like your blogs and your website, you can optimise your web video so that it is easily found, and you can position it so it is easily shared.
New videos are being uploaded to hosting sites every second, so it's a seriously competitive environment. But it's easier to rank with a video than a web page and Google is increasingly returning search engine results pages that contain video alongside plain text web pages.
When it comes to optimising your video for the web, it's all about the text you use to describe it. Include keywords - especially in the title. The meta description needs to include your keyword phrases too, and add your website URL to the description.
You can embed links to your site in your videos, so when someone shares or posts your content you get a backlink to your site.
Tags provide an opportunity to include a broader range of keywords that you want to rank for with your video, so make sure you add them too.
What would you like the viewer to do once they've finished your video? Watch another one? Visit your website? Download some other information? Good videos can lead to excellent conversion rates. End your video by fading to a call to action (CTA) graphic rather than just fading to black. Engaging the viewer is only part of the strategy; clear, direct CTAs are essential to achieve the video's objectives.
Where should you host your videos?

At the end of his excellent book "Get Seen", Steve Garfield interviews a wide variety of people who are creating web video. Some are making video blogs, others streaming live programmes and still others who make videos for business. In each interview, Steve asked where they hosted their videos. The overwhelming response was YouTube, followed by blip.tv and Vimeo.

YouTube is recommended by most of these professionals, primarily because that's where the audience is. As Chuck Olsen, co-founder of the citizen journalist-driven, online video news gathering organization, UpTake said, "It's where everyone goes to watch video, and where you should be too."

YouTube has more than 800 million unique users visiting the site every month. It's popular with both businesses and individuals and it seems an obvious place to upload your videos. But you need to be aware of the pros and the cons of using YouTube:

PROS

• YouTube is recognised and accepted worldwide.

• YouTube doesn't charge to upload videos.

• Your video can be easily shared and embedded.

• You can create your own interactive channel where users receive email updates of new content to watch your playlists.

CONS

• You grant YouTube a licence to use your video, just by uploading it and they can use it any way they want to.

• There may be videos from your competitors next to yours.

• There can often be completely unrelated videos next to yours, which can distract from your call to action.

• YouTube is monitised by advertising so they have a vested interest in keeping viewers on their site rather than linking off to your site.

There are a number of ways to manipulate YouTube to get the best from the videos you upload. To prevent unwanted videos appearing in the 'related video' column, create a playlist of your videos.

This makes your videos appear next to the video being watched, encouraging viewers to visit your channel. YouTube also has a function in its editor where you can annotate your videos so they link to other videos you have created on your channel.

Blip.tv is also highly recommended for its configurability, its user-friendly tools and for having a full range of features.

Blip allows producers to share their content and make money from it, as they split advertising revenue 50/50.

Vimeo has more than 15M registered members and reaches a global audience of more than 93 million each month.

Vimeo users pay $199.00 (£130) a year for its Pro account, which is formulated specifically for businesses. It has a good reputation for the quality of content on the site and is viewed by many as being a more professional environment than YouTube. Its video player can be fully customized, so you can include your company's logo and colour scheme.

The downside of Vimeo is, even with a Pro account users are limited to 50 gig of upload space a year and video views are capped at 250,000. With HD video this can be a limitation; this also limits the potential of a particular video going viral.

Another option is TubeMogul. It allows you to share your videos on several different platforms, including YouTube and Vimeo. One advantage of TubeMogul is that you can target a specific audience and also analyse the viewing statistics in depth.

So there are plenty of options. And with priority being given – by businesses and consumers alike – to using mobile, new tools are being developed all the time.

No matter which platform you choose, the key is to be found.

The first step is to make video that entertains, educates and adds value.

Next, find out where and how your target audience watches video. Wherever that is, be there.

Finally, make it easy for them to share your video.

Which sites do you rate for hosting videos? We welcome your comments.