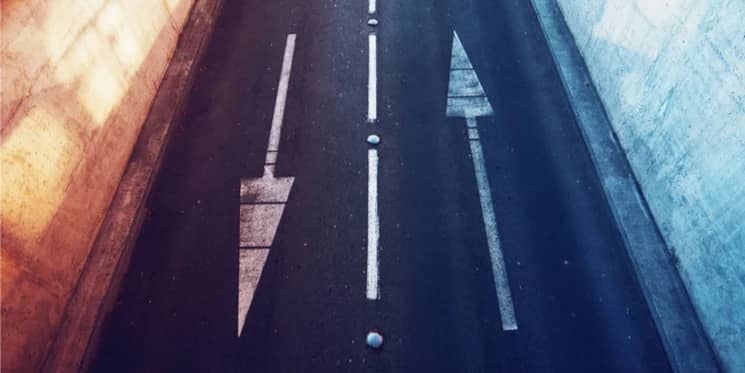 Video can be a powerful asset for professional services marketing. The right approach for your campaign will depend heavily on your video marketing strategy.
Whether your intention is to raise awareness of your company, simply convey complex information, or share customer endorsements, visual media will bring your message to life.
This post explores some of the styles that work best for professional services.
About Us
Your website is where potential customers flock to find more information about your business and all that it has to offer, and it's likely your homepage will be their entry point.
So why not create a hero video for it? You can use this as an opportunity to give prospects and clients through a broad overview of the service you provide.
About us videos are a creative and engaging way to present your company bio.
Many people find it easier to listen to or watch content, especially when it comes to complex issues such as those addressed by professional services.
Video marketing makes it easier for you to connect with an audience that is prone to multitasking. Consider the possibility that your prospect is researching on the go, in their place of work, or alongside your competitors.
A short video introduction of your business will bolster interest and contribute to a reduction in page bounce rate.
You can use video to celebrate your business as well as your best and brightest employees; it will give your buyer personas an insight into who you are and what you do in a highly visual and intuitive way.
Event Footage
Events give you a good reason to utilise video; the hubbub is a visual gift, and the story behind what you are doing can bring a bit of variety to your communications.
Does your organisation engage with charity? Or arrange exciting conferences?
Perhaps you host networking events or hold annual awards.
Charity events, annual awards, conferences, tradeshows, or networking event - whatever the event, when your company puts on a show, promote and share it.
This not only informs prospects of the things you do beyond the office, but it also increases touch points by encouraging people to come along in the future.
Customer Testimonials
Positive customer testimonials are one of your best sales and marketing tools, so it pays to invest in the way that you present them.
Video brings viewers face-to-face with real customers. Video testimonials are a great way to bring positive reviews directly to your prospects.
When making decisions, your potential customers will want to hear about your service from their peers.
Case Studies
If you have already put the work and research into crafting a persuasive case study, why not use this as a starting point for video?
Quotes and text-based case studies are easy to convert, and audiences respond positively to a visual demonstration as it's easy to consume and fun to watch.
And remember, you don't necessarily have to reveal all - marketers who use video gain 27 percent higher click-through rates than those who don't. A case study video could function very well as a taster.
Including a video on your case study landing page is a surefire way to spark your buyer persona's interest and drive conversions.
Video Blogs
The success shown by inbound marketing campaigns has proved how essential it has become for professional service firms to educate clients and prospects through content.
Online video can be used to influence purchase decisions. If you have already addressed common questions and pain points in blog posts, why not repurpose your research and present
A video blog may feature thought leaders from the firm sharing their knowledge and opinions.
An SEO audit will help you decide which topics to focus on. Find out what your buyer personas are engaging most strongly with and use the findings to inform your video content.
Internal Communications
Video doesn't just have to target your customers.
Many businesses use video as a way to communicate core messages to staff. It can streamline induction and also function as an accessible resource.
Your firm could use video to dispense critical information or the latest exciting, inspiring news. This can be both motivating and helpful for the workforce.
Recruitment
Attract and retain the best employees by illustration why your company an exciting and rewarding place to work.
It is possible to do so with beautifully shot people profiles or a tour of your facilities. You might choose to ask a handful of employees to participate.
Watching real people discuss the perks of working for your company builds trust and improves your company image.
Social Media Content
Social media video has the propensity to go viral. Use it to showcase company culture and spread awareness of your business through word of mouth.
Keep it short and snappy. Remember, the first 3 to 10 seconds of video are the most important, and social media video should ideally be under 120 seconds long.
Educational or emotive content performs best. Give your audience a tour of the office, bring a human element by encouraging employees to explain on camera what they do, promote upcoming events or simply capture moments of fun.
It's important that you tailor video content to the social media platform you are using, as each has it's own distinct personality and user base.
A square aspect ratio will enable you to take up more precious real estate on your prospect's news feed, so get creative with your format.
Video is a convincing way to demonstrate your value to potential clients.
Add weight to your digital brand by utilising an aesthetic content type that opens up new avenues for engagement. All you need do is choose the format that suits your business needs and jump on in.