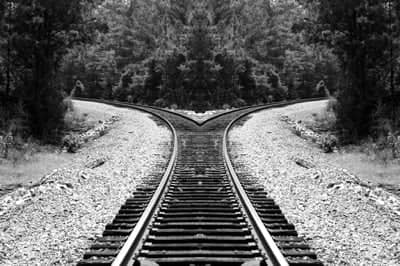 Brian Clark, CEO of Copyblogger Media and architect of the recent 'agile' launch of New Rainmaker (a new inbound/content/automation marketing platform) coined the moniker 'media not marketing' to position his latest offering which comprises the suite of software solutions used behind the highly successful Copyblogger platform.
'Media not marketing' goes to the crux of how b2b marketers need to rise above the tsunami of 'noise' flooding the Internet today, especially if you are in a crowded market. Look at it this way -- in 2010 Eric Schmidt, then CEO of Google, was quoted as saying "Every two days now we create as much information as we did from the dawn of civilization up until 2003".
While the accuracy of this statement has been challenged in some quarters, it illustrates the extraordinary scale of the problem rather well.And today, this rising tide is unlikely to have dissipated.
The marketing mix has evolved completely
In the first place, power has shifted from marketers to consumers as the Internet and new technologies challenge old style interruptive tactics like advertising, direct mail and telesales, and promote instead more conversational channels like blogging, social media and content marketing.
So selling what you do too early during an experience of connecting with you risks losing attention straight away. Content that is focused on you, your services, your products, that reads me, me, me is not going to keep the attention of a time strapped executive in this new media age.
Instead, make sure your copy passes the 'what's in in for me' test as that is all your reader cares about at this early stage.
Today we all look to inform and educate ourselves before we're ready to speak with anyone in Sales. So a media-first approach that is informative, educative and even entertaining is more likely to gain attention as it creates real value.
So what are you supposed to do about it?
If you're building a growing business without a compass or map to navigate this new landscape it can feel like a trip without direction or a journey without a destination. You will need your own set of coordinates to thrive in this terrain, to build a destination for your audience that they can see and visit, and you need to do it on your own land (your website, not on Facebook, for example) rather than building on rented ground, which is a risky strategy.
The smartest way to do this is to take a media first approach. After all, do you know anyone who actually enjoys being marketed at straight off the bat?
With a media first approach you concentrate all your early efforts on creating informative, educational and even entertaining content around the needs, desires, fears and aspirations of your ideal customers.
By concentrating on owned and earned media first you establish yourself as an expert and thought leader in your field. You build trust and authority and stay top of mind when your audience needs a product or service like yours.
And by taking a media first approach you invest in your own route to market rather than renting a third party list from a publisher or list broker.
Be mindful of your resource and make sure you are mastering one channel before building out others – for example build your blog first before you set out to launch your video channel.
Where does your audience hang out online and which medium, writing (blogs, eBooks, etc), video, audio (podcasts) or visual (infographics, etc) is most likely to resonate with them?
Consider how you will supplement your internal resource if you don't have the internal bandwidth and know-how to do it all yourselves – but do your research well and always take a really good look under the bonnet before making a decision about which 3rd party to work with.
Consider making an internal hire – how valuable could someone who has previously been a journalist be to your business when it comes to creating content? It could prove to be an invaluable hire!
A media first approach is no short cut – that's for sure! But it will make your marketing mix stand out from your competitors, provide on-going reasons for customers to find and connect with you, build a bank of evergreen resource that will keep on giving, and set you apart as a thought leader in your space.