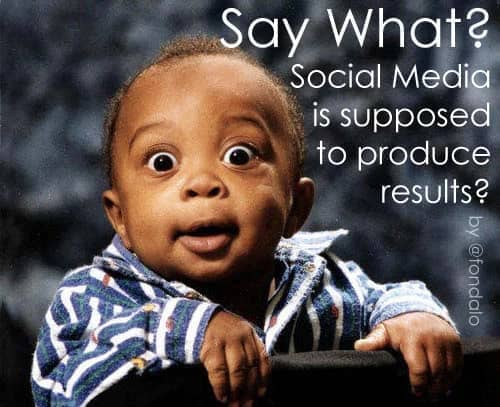 In the first part of this post, I explained why you should never outsource your social media management to a third party agency but, if you need assistance, you should look at co-sourcing. Co-sourcing is where you use an agency alongside of you, to support, teach, and take up the effort where you can't.
Agency versus Consultancy
Firstly, and this may be a rather fine point, you should look at your relationship with any potential third party as a consulting relationship rather than as a typical agency one. What I mean by this is that the central part of any co-sourcing should involve the third party getting very close to you, like a good consultant should. They should spend time getting to really understand you and your business.

A good co-source partner also should be prepared to help you learn to do some of the campaign or programme tasks yourself as you work together, not hoard skills in an attempt to maintain their value. There should be a measure of "knowledge transfer" over time.

At this point, you may be thinking, Eric, how do I decide which tasks and responsibilities are ok to co-source and which ones should I do myself? Well, Matilda, I thought you'd never ask. I've created a handy little list to help us all keep track.

*One thing to remember about these lists: The things below that can be co-sourced can certainly be done internally but the reverse is not true (but I guess you know that since I've been banging on).
Social media activity you can't outsource
Real engagement – spontaneous, conversational, back-and-forth interchanges that make the social web so vibrant and interesting.

Relationship building – the result of on-going engagement where you build rapport with people and communities over time in the social spaces.

Brand authenticity – the Brand (with a capital "B") message that you want to get across (and live by, hopefully) can only truly be communicated by someone entrenched in the organisation and its values and mores. Is that likely to be an agency bod? I think not.

Customer service action – fast, earnest, efficient, convicted and creative action here needs to be done internally with the power, freedom and authority to act.

Product/service/operations discussions – these type of discussions require specific, deep knowledge of the company.
Social media activity you can co-source with a third party
Guideline/policy co-creation – A co-source partner who understands best practice and comprehensive requirements is ideal to help you create a company social media policy to guide your employees (and partners).

Strategy – If they have a true consultative bent, an agency partner should be able to help you understand how social media can help you reach your business goals. Creating that strategic piece at the outset, complete with tactics, milestones and measurable objectives, is the most important thing you can do.

Distribution – Internally developed content can be managed and distributed across targeted social media outlets by an agency. Given enough time to understand your business and marketplace, they are also able to curate quality external content for redistribution to your audience/community.

Implementation – At the start of your programme, you can potentially rely on your co-source partner to help set things up: configure tools and platforms, direct the establishment of workflows, project manage the implementation.

Monitoring – "listening" to what's being said in the social spaces (especially by your target customers/audience or around your brand, products, or industry). Here more eyes and hands dedicated to the process help ensure efficiency and coverage. Certainly initially, your co-source partner might have more skills when it comes to managing the tools required to monitor well. However, you MUST put in place clear processes and workflows so that the appropriate (internal) people are alerted and empowered quickly and smoothly to take the required action.

Measurement – Measurement differs from monitoring as it is about understanding the results of our efforts over time, especially against our goals. An agency co-sourcing partner could be more proficient with the tools, the processes and the reporting needed.

Training – This is ideal for agency partners. They can help develop internal staff, training them to manage all aspects of the company's social media efforts.

Updates – Keeping abreast of social media industry trends, new technologies, platform enhancements and new developments. An agency is often steeped in the industry and is paying close attention to it is so is well-placed to sift through all the activity for you.
So, that's a fairly comprehensive list, I think. If I've missed anything or you disagree with something, please let me know in the comments. Hopefully, you can see the way in which a good agency or consultancy can help you with your social media efforts, not by outsourcing your work to them but by working closely with them as a supporting, teaching partner.
Image by @fondalo