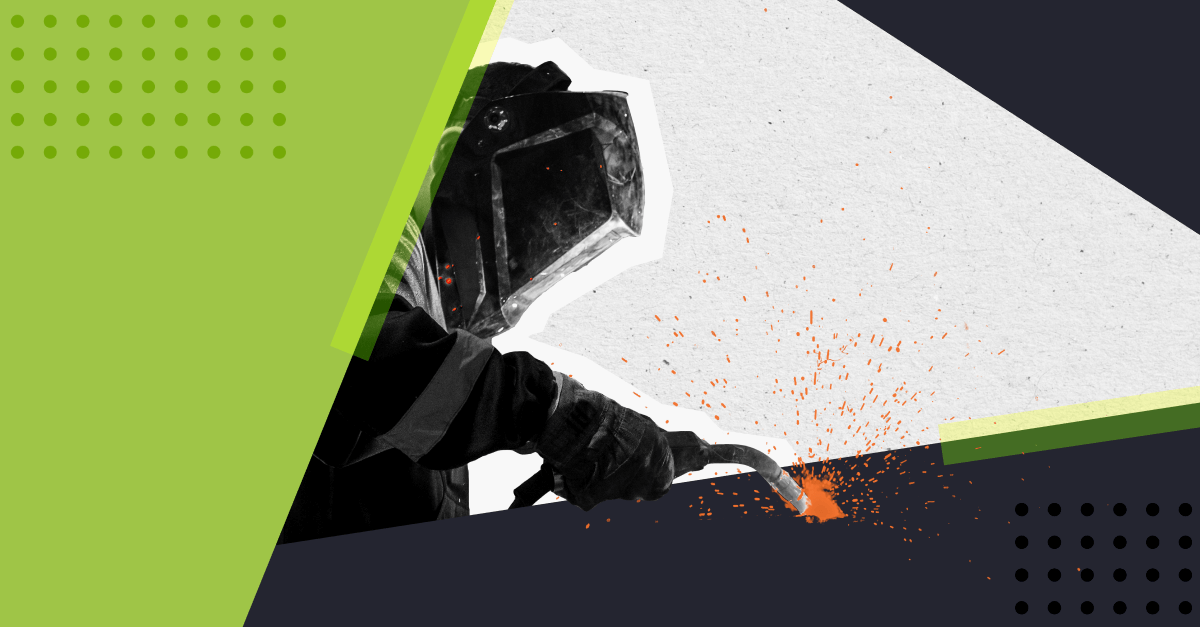 There are several reasons you may consider starting a manufacturing blog. Blogging offers contract manufacturers a powerful platform to boost search engine optimisation (SEO), establish industry authority, engage with customers, generate leads, and educate prospects. It's a cost-effective marketing strategy that enhances visibility, fosters relationships and provides long-term benefits.
But how can contract manufacturing companies ensure their blog posts capture and retain the attention of their customers and prospects?
The average human attention span is just eight seconds, and in an always-connected world, we're faced with an unprecedented amount of content. This makes standing out from the competition challenging, but it's crucial for your inbound marketing success.
Here are some key elements to consider when crafting your manufacturing blog.
1. Topic selection
Your blog topics should be of interest and relevance to your target buyers. When brainstorming blog ideas, leverage your buyer persona profiles, as they are a rich source of potential topics. Speak to your sales and customer service teams; what are the common questions prospects and customers ask? Take one of these questions and anchor a blog post around it.
Remember to tap into the knowledge and opinions of workers across your organisation too. Your engineers, operations teams, and factory workers know the industry well and will have some great ideas for content topics.
Stay updated with industry trends and hot topics. Write blog posts that contribute to the ongoing discussions. Internet forums, industry news sites like The Manufacturer and Manufacturing Times, and Forbes, The Guardian, and The Financial Times are great sources of inspiration.
Finally, consider what people in your industry are searching for. Identifying high-performing keywords will help inspire more ideas for blog posts.
2. Take a topic cluster approach
Ideally, you'll want to take a topic cluster approach. This is a method of organising content where a single "pillar page" acts as the main hub of content for an overarching topic, and multiple related "cluster" pages (blog posts) link back to the pillar page and each other. This interlinking creates a structured web of topically related pages and can boost SEO performance, as search engines can easily recognise the semantic relationship between the pages.
There are several benefits of this approach, including:
Improved SEO - Search engines like Google have evolved to prioritise topic-based content, making the topic cluster model an effective SEO strategy. By linking all the interrelated blog posts to the pillar page, you signal to search engines that the pillar page is an authority on the topic, which can improve its search ranking.
Comprehensive coverage - By covering a topic from multiple angles in your cluster content, you can provide a comprehensive resource for your audience. This not only positions you as an authority in your field but also increases the likelihood that your content will answer various user queries related to the topic.
User navigation - The topic cluster model improves user experience by making it easy for visitors to navigate your content and find more information on the topics that interest them. If visitors land on one of your cluster pages, they can easily navigate to your pillar page for more in-depth information or another related cluster page.
Content planning - The topic cluster approach can simplify your content planning process. Once you've identified your pillar topics, you can brainstorm various subtopics for your cluster content. This ensures a consistent flow of related content that caters to your audience's interests and needs.
For example, if you're a contract manufacturer specialising in electronics, you might create a pillar page on "Electronics Contract Manufacturing". Cluster topics (i.e. your blog posts) could then include "Choosing an Electronics Contract Manufacturer", "Quality Control in Electronics Manufacturing", "Cost-saving Strategies in Electronics Contract Manufacturing", and so on. Each of these blog posts would link back to the pillar page, creating a cohesive content cluster around the topic of electronics contract manufacturing.
3. Crafting the title
Your title is one of the most important things to get right. It's the first thing readers will see, and it needs to engage them enough to make them want to read your blog post. On average, only 20 per cent of those who read your headline will click through to your article.
To up that percentage, make it catchy and ensure it accurately conveys what the reader will find upon clicking into the article.
Aim for a title no longer than 65 characters (including spaces), as this is the range typically displayed by Google before being truncated. Coschedule's Headline Analyzer is an excellent tool for helping you find the best headline. You could also utilise AI tools like ChatGPT for inspiration.
4. Incorporating images
Including a featured image is another way to draw readers to your blog post. This image will sit at the top of your blog post. Along with the title, it's the first thing your customers and prospects will see in social and email promotions. Choose an image that is eye-catching, interesting, and appealing but also relevant. Readers should be able to relate to the blog somehow, even if just through the words in the title.
You can include relevant images within the body copy too. These can be photographs or even infographics to help display any complex information.
A quick note on optimising your images - add alt text. This is crucial for several reasons. Search engines can't "see" images, but they can read alt text. By including relevant keywords in your alt text, you can improve your image search engine ranking - and therefore your blog post ranking - on Google. Screen readers also use alt text, which are browsers used by visually impaired people. The text describes the image to those who can't see it, making your website more accessible.
5. Writing a meta description
These are the sentences that appear under a page title in Google search results. Its goal is to tempt readers to click on your article rather than a competitor's. Aim to keep your meta description under 155 characters and include relevant keywords.
6. Getting the length right
According to Orbit Media Studio's annual survey of over 1000 bloggers, the average blog post in 2022 was 1,376 words. Blog posts are 70% longer than in 2014 when Orbit Media Studios first ran their survey. But they are shorter than last year, suggesting the growing size of blog posts has finally levelled off.
Ultimately, there's no hard and fast rule for blog post length. Your post should be as long as it needs to communicate what you intended. If you've said everything you need to say in 600 words, don't risk burying the key messages just to up the word count. Likewise, don't worry that readers won't stay focused on a post over 1000 words. If the topic is interesting, engaging, and relevant to your customers and prospects - and well written - they'll read on.
7. Including calls to action (CTAs)
Calls-to-action (CTAs) are crucial elements of your blog posts that guide your readers on what to do next. They can be text links, buttons, or images that prompt your readers to take a specific action. For contract manufacturers, this could be a prompt to download a white paper on efficient manufacturing processes, a guide on selecting the right contract manufacturer, or an invitation to schedule a consultation or a factory tour.
CTAs are a vital component of lead generation, as they often lead to a form where you can collect a visitor's contact information in exchange for the valuable resource you're offering.
8. Promoting your blog posts
Publishing a blog post is just the first step. To reach a wider audience, you need to promote your posts actively. Share them on your company's social media platforms like LinkedIn. If you have an email newsletter, include a link to your latest blog post. Consider also using paid promotion, like social media ads or pay-per-click advertising, to reach a larger or more targeted audience.
Tools like HubSpot allow you to schedule and publish your blog posts directly to your connected social media channels. This feature enables you to plan and optimise your social media content calendar, ensuring that your blog posts reach your audience at the right time. You can even set it up so that posts are automatically shared on social channels when they are published, saving you time and ensuring consistent promotion across your channels.
Remember to encourage your team members to share your posts on their networks as well. The more visibility your posts get, the more traffic you drive to your blog.
9. Measuring performance
Understanding how your blog is performing is crucial to refining your strategy and making the most of your efforts. This is where analytics tools, like Google Analytics and HubSpot, come into play. These tools can provide valuable insights into your blog's performance.
Here are some key metrics to track:
Traffic - This is the number of people visiting your blog. You can track overall traffic as well as traffic for individual posts. It can help you understand which topics are most popular with your audience.
Engagement - Metrics like time spent on page and bounce rate can give you an idea of how engaging your content is. If visitors spend a lot of time on your posts and have a low bounce rate, it's a good sign that your content resonates with them.
Leads generated - If your blog posts include calls-to-action leading to a form, you can track how many leads each post generates. This can help you understand which types of content are most effective at driving conversions.
Social shares - If your posts are being shared on social media, it's a good sign that your audience finds your content valuable and worth sharing with their networks.
SEO rankings - Tools like Google Search Console can show you where your blog posts rank in search results for specific keywords. This can help you understand how well your SEO efforts are working.
The goal of measuring these metrics is not just to track your performance, but also to gain insights that can help you improve. If a certain type of post generates a lot of traffic and leads, consider creating more content on that topic. If another post isn't performing well, try to understand why and what you can do differently.
10. Be patient
Building a successful blog doesn't happen overnight. It requires consistent effort, quality content and time. Initially, you may not see a huge influx of traffic or leads, but don't let this discourage you. Over time, as you continue to publish relevant, valuable content, you'll start to see an increase in your blog's traffic, engagement and lead generation. Remember, each blog post is a long-term investment. Even posts that are months or years old can continue to attract visitors and generate leads. Keep focusing on providing value to your audience, and the results will follow.
Summary
For contract manufacturers, long sale cycles mean you need to engage your prospective buyers long before they are ready to connect. So your blog posts need to work as well as they can to attract visitors to your site and convert them to leads and, ultimately, customers.
When starting a manufacturing blog, creating posts that will draw visitors to your website requires a fair amount of time and investment before you hit the publish button. Take the time to make sure you pick the right topics, titles, images and meta descriptions. Each can be the reason your ideal customers decide to click on your blog post - or not.
Editors note: This blog post was first published in September 2017 and has since been republished for relevance and accuracy.