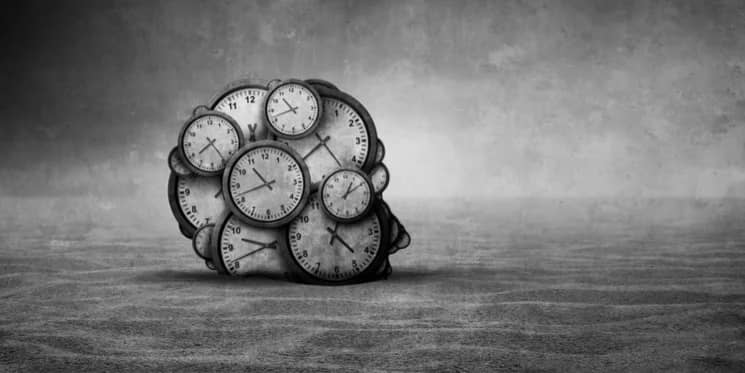 Changes in customer behaviour are widening the gap between buyers' expectations and sellers' tactics. it is well versed that today's buyers would rather conduct their own research online than pick up the phone to Sales.
In response to this savvy marketers are driving traffic to their websites through inbound marketing methods; generating organic traffic and using topics and keywords to boost search engine rankings.
But marketers are also spending budget on advertising.
The Advertising Association is projecting that total UK advertising spend in 2018 will grow 2.8% to £22.7bn. The report also revealed that almost one in four pounds spent on advertising in the third quarter of 2017 went to mobile, which recorded year-on-year growth of 30.7%.
All of this marketing activity and spend will undoubtedly direct visitors to blogs, landing pages or contact pages, ever hopeful of converting a visitor into a lead.
But, what happens next?
Recent research by Drift into lead response times found that of the 512 US companies surveyed, only 42% responded to a request to get in touch submitted via their website within the five-day timeframe.
Or, put another way: 58% of companies DID NOT RESPOND within 5 days.
Have Sales got so reluctant to get in touch with prospects that they are leaving potential business to go cold?
Maybe there is a miscommunication between Sales and Marketing meaning leads are not getting passed on promptly.
Here are some ideas on how to make sure you are one of the 42% of companies that respond in 5 days; or ideally one of the 10% who responds with in 5 minutes.
Introduce Live Chat
According to a study by Twilio and Vanson Bourne, messaging is among the top three methods preferred for customer service worldwide.
The Drift research shows, however, that on 15% of surveyed businesses have live chat on their websites.
Live chat is an excellent way to set you apart from the competition. It enables you to keep visitors on your site, communicating with you in real time about real issues and points of pain.
However, you need to have the in-house resource for it to be a viable option. The employees manning the 'live chat' (most likely your customer service team) need to be consistently and continuously trained and cognisant of any product or service updates (especially if you are in a fast-paced sector, such a SaaS).
The live chat app or plugin you chose needs to work seamlessly with your website. Any disconnect in branding, colours or fonts, for example and you will lose credibility and the trust of the visitor. If you are a HubSpot Sales Pro User, then you can make use of the 'Messages" tool, which is incredibly simple to set up, and effective to use.
If you do not have HubSpot, there are many other live chat solutions to choose from. Take your time to shop around the market and find the one that is the right fit for your business.
Align your sales and marketing teams
Sales and Marketing must work closer than ever before, complimenting each other - not working against each other. One method of achieving this is unity and clarity is creating a sales and marketing service level agreement (SLA).
There is no perfect handoff point between sales and marketing and leads progress through the sales funnel at different rates depending on their urgency, or indeed their personality.
The key to aligning your inbound sales and marketing teams is data. More specifically, how data about leads are captured.
How do your marketing team get data from new leads, and how often?
Some systems require you to manually download lead data, which may only be happening on a daily, or even weekly basis. This builds in a delay in identifying high intent leads and passing them to Sales.
How are the leads then allocated to Sales?
All too often, this is based on geography or internal politics, rather than your prospects needs. Instead, of reacting to an enquiry quickly and efficiently, prospects are left waiting for a specific rep from a specific area to get back to them.
Are Sales focusing on the right leads?
Without a common language and understanding between sales and marketing of what a good quality lead looks like, your Salespeople may waste time focusing on the wrong people.
Lead scoring lets you assign a value to each lead based on information they have given you and how they've engaged with your website. It helps sales and marketing teams prioritise leads and increase efficiency.
Review and agree what criteria makes a lead 'sales ready'. What common behaviour attributes make up buying signals in your business? Maybe the lead has visited your pricing page, or they have downloaded both a top of the funnel (TOFU) and a middle of the funnel (MOFU) content offer from your website?
You do not have to wait for them to contact you directly and request a consultation. Strike while the iron is hot, while they are active on your site and have you in the forefront of their minds.
Invest in the right tools
The best way to ensure you are responding to leads quickly is to invest in marketing automation software.
Marketing automation helps you to streamline your processes and gives you visibility of what your visitors and leads are actually doing when they visit your website.
You can find out what content they're downloading, how they are responding to emails, and how they are moving through the sales funnel.
By using a system such as HubSpot, marketing can:
Automate email campaigns to move prospects further down the funnel and generate more qualified leads.
Create sophisticated, targeted workflows.
Trigger internal notifications when a contact takes a noteworthy action, and add tasks to HubSpot CRM or Salesforce to alert your sales team to contacts they should follow up with.
But automation is not just limited to the marketing team. Sales can also benefit from automation features in HubSpot Sales Pro. Tools include:
Email sequences - set up an automated email campaign personalised to the prospect, so you can quite literally be prospecting while you are on the road, or in client meetings. If the person responds to an email at any point, the sequence automatically stops.
Meeting scheduling - This enables your prospects to book a time in your calendar that suits them for a meeting, or product demo. Sales can include a link to the meeting tools in their email footer, or embed it in a landing page form.
Lead rotation - automatically assign leads by geographic territory, company size, vertical, or a combination of criteria. If it's a free-for-all, use a round robin style. This takes out any time delay in manually assigning leads.
If you are wasting valuable marketing budget on advertising, or have implemented inbound marketing without a clear strategy for lead response you are leaving business on the table. The time to act is now. By following these ideas you will convert more leads to business quicker and more efficiently.