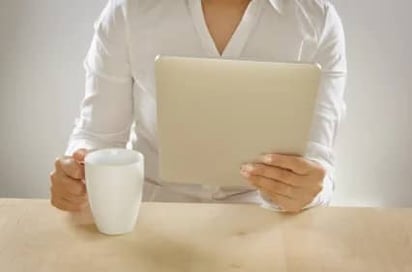 Newsletters have always been an effective way to promote your business, but the explosion of social media and content marketing has made them more valuable than ever.
Here are some newsletter ideas that will get your company noticed.
Distribute by email and see exactly who is engaging with your content

Test across major email clients before sending (Litmus is a great resource) and avoid problems with rendering

Avoid newsletters that scroll ad infinitum and host the main content on your site, possibly on your blog, and get all of the SEO benefits

Use images with your copy to enhance engagement and remember to add Alt Tags in both the email and on your site

Socially enable your newsletter so content can easily be shared, and offer additional opportunities for recipients to connect with you

Be editorially led and aim to educate and inform readers with well written copy that helps them do their jobs better

Creating a content pipeline will help you meet deadlines and assure a regular publishing schedule for your recipients

Generate copy from multiple sources including internal experts, partners and external freelancers, providing breadth and depth in your content

Make sure copy is sub edited and proofed to avoid mistakes and ensure consistency

Track results over time and do more of what works and less of what does not
Eye-catching designs
No one would read a printed newsletter that had no graphics and a long list of article titles. Why would they read an online version of the same thing?
If you want your newsletter to pop, it has to catch the eye. Break up the content into columns and sidebars. Add photos and other graphics. Use one of thousands of newsletter templates available online or use a professional designer to bespoke a template in you style.
Newsworthy Content
Newsletters are meant to provide valuable information to readers. Make your newsletter a valuable source by offering information that resonates with your readers.
Write about people and trends in your company or industry. Offer tips and advice to readers on how to solve or manage the challenges they face. Talk about why people would benefit from the products or services you offer. Educate and inform your readers and they'll see the value of your newsletter.
Multiple Insights and Perspectives
You might be responsible for producing your newsletter, but you don't have to be the only one writing it. In fact, bringing in other writers is a great way to provide different perspectives to your readers.
Hire a freelancer to write some of your articles. Ask managers, customers, and other stakeholders to submit their unique insights on key topics. Increase reader engagement by asking readers to submit comments or write their own articles. No matter how strong your newsletter's voice, it can always be made stronger with content from other writers.
Relevant Keywords

Keywords are key to bringing in new readers. The more relevant keywords you add to your newsletter, the more qualified leads you'll attract.
Select the words and phrases that best match your business, then use a keyword-tracking tool to identify the most popular search terms among them. Use those terms throughout your headlines, articles and content descriptions to attract more eyeballs and rank higher in search engines. But remember, substance matters, so don't use so many keywords that it diminishes the quality of your content.
Content That Gets Shared
Content spreads quickly across the Internet, but only if it's easy to share. Of all the newsletter ideas out there, the most important might be to make sure your content makes the rounds online.
Post links to your newsletter on social media sites where you're active. Conversely, encourage readers to distribute your content by adding buttons that let them like or share your articles with their networks. Give your readers every opportunity to share your content and they'll reward you with even more readers.
Reliable Measurement

If you aren't measuring the impact of your newsletter, you have no idea whether or not it's worth the effort. You'll know for sure when you add analytics to your newsletter.
The metrics used to analyse marketing campaigns also help you measure your newsletter's effectiveness. Find out who's clicking on your newsletter, how long they're staying, which articles they're reading, and how many of them become regular subscribers. Like any marketing campaign, you can also test and optimize your newsletter to drive even better results.
Newsletters continue to be an important part of your marketing strategy. Try these newsletter ideas - or come up with your own - and be sure your newsletter is doing its part to grow your business.
Want to learn more about creating a successful newsletter in a new media age. Download our eBook below.