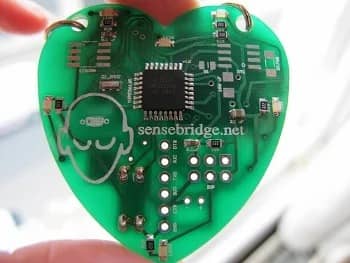 The received wisdom is that good blog posts contain bullet points, so let's begin with these:
B2B blogging can be a pain and a pest
distracts from minding your business, that's best
so when in need of some fresh stuff to post...
consider outsourcing and hiring a 'ghost'
for fresh content, good words and a mind that can rest.
In our digital, content lush age, a B2B blog is simply a must-have, as highlighted in a recent post of ours; but keeping yours fresh and alive can carry a big opportunity cost in management time and effort. A far better use of your resources might be then to consider outsourcing your posts, cultivating a meaningful, fruitful relationship with a professional writer, to ensure that your blog stays in fine health.
Remember from your 'A' level biology, the 7 vital signs of life and the MRS GREN mnemonic? Movement, Respiration, Sensitivity, Growth, Reproduction, Energy and excretioN (There are now 8 signs of life apparently, but since we're talking about making best use of your outsourced blogger we'll leave that discussion for another time and place). There are 4 of these vital signs in digital life too. These are the 4 key aspects of your business as represented on the Internet, without which your online presence is dying or already dead.
Four vital signs of digital life…
and how an outsourced writer can set your blog-pulse racing
1) Energy
Your website and blogs must have words and images that excite the reader. Ideally they will excite them into action. As a minimum, making a follow up visit date, or downloading your content, or at best, eliciting a meeting with you or placing an order for your products/services. Everything on the web is voluntary reading. If your blog hasn't been refreshed in the last 3/4 days, it is hanging a 'GONE FISHING!' note on your door for your clients,
You certainly have the knowledge and expertise to create your blog posts yourself, but do you always have the time? Do you have a way with words? A skilled ghostwriter can put your energy into your B2B blog if you get the relationship right.
2) Movement
Blog writing services are not going to work in of themselves. With a good writer it becomes their priority to take on your latest ideas and thoughts. But they can't do this unless you invest in that relationship, sharing your thoughts, feelings and rationale, and briefing them comprehensively. Always read what they write. Always sign off as editor-in-chief before posting. Over time, trust will grow, as will the synergy between the two sides.
3) Growth
Think of your B2B blog as an essential communication channel that must be spread wider and become more established over time. You are the message sender, the one beginning the dialogue. Your clients are the message receivers, co-respondents in the conversation. Your ghostwriter and blog are the medium.
Your outsourced blogger needs to be more like an avatar. They need to live in your mind, your thoughts, manifested in the digital space. But, they can only respond as you would, if you have taken the time to program them, to be you in your absence. Be sure to brief them on your point of view, your desired tone, your voice - share with them your content style guide, if you have one; but, remember also to listen to them, as they live and adapt to your business online, and reach a greater understanding of you and your audience.
A key point here is to ensure everything responds to the interests of your target audience if you want to engage and grow your audience so they feedback on and and share your posts with their networks
4) Sensitivity
Nobody gets better at doing anything without effective feedback. Your blog will not drive more traffic and sales leads, through your website, unless it listens and responds, with empathy, with information and with good advice, to each and every individual, would-be client.
Your external writer can come to be an additional medium through which your blog achieves this. Your relationship with your "avatar" should always include some score-keeping. Agree at the outset, how you will both know a good blog post when you read it. Mutually agree both the metrics and the targets, and not just the hourly rate and deadlines.
Engaging a ghostwriter for your blog is so much more than delegation. With your effective coaching, a good external B2B blogger can be a steward of your Internet presence, a guardian of your digital content, and, potentially, a catalyst for an ecommerce chain reaction. Take an objective look at your blog today. Rate it against the 4 signs of life, on a scale from vigorous/productive /outstanding at best, to "one of the crowd"/vegetative state, at worst.
One prescription for dead and dull content is to build up a robust relationship with your blogging "avatar".
Image by: Rain Rabbit