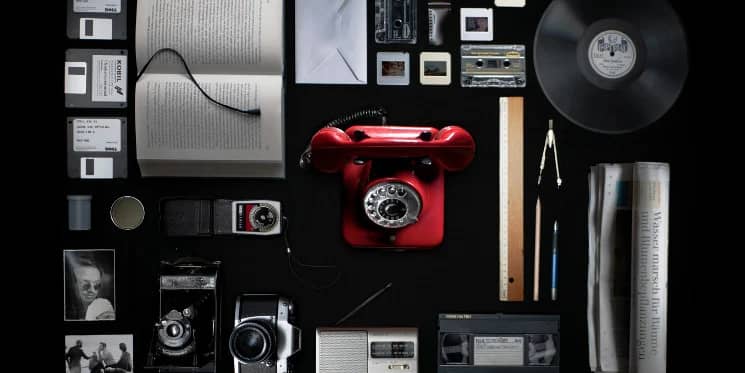 Move over content marketing. Brands, we're told, now need to think like media publishers.
This is a topic we've discussed regularly on our blog over the last 12 months.
We've explored what it means to think like a media publisher, who the brands are that are doing it well, and how you too can pursue a media publishing strategy.
Let's take a look.
How thinking like a media publisher can revive your content strategy
Back in February, Osian presented the media publishing opportunity. The world is awash with content and brands are struggling to create content that makes an impact. What brands need to be doing is creating content that will help them to build long-term, authentic relationships with their ideal customers.
As Osian writes, "the media publishing approach is an opportunity to create an ongoing narrative about your business, your clients and their industry using a range of creative, journalistic and story-telling techniques."
If that sounds a little daunting, let this be your takeaway:
"The message is, brands can't simply be assemblers or curators of content anymore. They should constantly seek to generate dynamic and unique content of their own in a range of formats that speak more directly to their specific audiences."
Osian offers tips for how you can start to think like a media publisher. For example, by approaching your content with the same dedication that independent business reports might, by bringing together a mix of creative professionals such as film-makers and animators, as well as digital marketing and SEO experts.
He also suggests taking heed from The New York Times and diversifying your content options. A gated 40-page eBook may not always be the best offering for people who live on their small-screen devices.
For more about the media publishing opportunity and tips on getting started, read the full article.
The journey to becoming a media publisher
In May, Nikki explained how thinking like a media publisher means taking a more holistic approach and using different media formats to create your brand narrative. It requires looking beyond blogging and eBooks to other digital storytelling methods like video and podcasts.
Thankfully, Nikki adds that your journey to becoming a media publisher might be easier than you think. Start with repurposing your existing content into different media. Try turning your eBook into a series of podcasts, or your blog post into a video, for example.
"Maximising the value of your existing content is necessary, especially in the beginning, and it enables you to experiment with new media, without sacrificing the quality of your core content."
Nikki also uses Red Bull as an example to demonstrate how powerful a media strategy can be.
Through video content, events and sponsorships, Red Bull promote a lifestyle of extreme sports and entertainment, with the product often nowhere in sight. They've nailed the media publishing approach to the extent that the brand has become their product.
To find out more about how to kick start your media publishing strategy, read the full article.
Who are the B2B companies adopting a media publishing strategy?
Also in May, I did some research to identify the B2B companies finding success from thinking like a media publisher.
One company that stood out was Vayner Media, a creative agency with offices in London and the US. Founded by Gary Vaynerchuck in 2009, the company helps other brands build the same success he found himself with The Wine Library, where he produced a daily video blog that saw the business grow from $3 million a year to $60 million a year in just five years. Vaynerchuck is a master at creating content that inspires people, gets people talking, and attracts a loyal following.
Hot on their tails is marketing automation company Mailchimp, who have created a library of content that "celebrates the entrepreneurial spirit", such as as the Going Through It podcast and the Hamburger Eyes film. As well as General Electric, who are fascinating audiences with video content that shows their scientists exploring volcanoes, and their online magazine that has amassed over 100,000 subscribers.
"What Vayner Media, Mailchimp and GE are doing is publishing media. They are publishing content driven by stories and characters - not products. They are creating interesting content that keeps people wanting more. Content that inspires people and makes them want to talk about it with others. And content that people want to consume over other media."
To learn more about how these B2B brands have adopted a media publishing strategy, take a look at the full article.
Is print publishing the next step?
In July, Keith weighed up the pros and cons of going down the print publishing route. If B2B companies are producing everything from eBooks and white papers, to videos, podcasts and events, he mused, is it time to take the final step and become print publishers?
Having spent the last twenty years increasingly moving away from print and towards digital media, some might feel this is a step backwards. And it's true that newspapers have seen their readership plummet.
But as Keith points out, niche magazines often do very well and the circulation of many is higher than its ever been. And maybe the fact that we aren't bombarded with print media makes it stand out as something special when we do encounter it.
Keith goes on to talk about examples of magazines produced by B2B brands, such as The Furrow, The Grocer and ARC Magazine by the Lincoln Electric Company - and what's making them successful.
"What makes a B2B magazine succeed in a world where many print publications are failing to capture their audience's imagination? For many, it's providing the exclusive, in-depth, specialist knowledge that's hard to come by anywhere else."
Feel free to check out the full article here.
Storytelling inspiration from Ryan Reynolds and Aviation Gin
The last bit of insight I'll cover here comes from one of Hollywood's most popular storytellers: Ryan Reynolds.
Back in September, I explored how Reynolds is making a name for himself in the content marketing industry. The cool humour and creative intuition he's brought to marketing his Aviation Gin brand saw him unveiled as a finalist in the Content Marketing Institute's (CMI's) B2C Content Marketer of the Year category.
Thinking like a true media brand, Reynolds is creating stories that people want to consume, share and keep coming back to for more. In one video that embodies the Aviation Gin brand's playful nature, he shares the story of 'The Process' and jokingly claims the citrus fruits are misted by Reynolds' own tears.
Every piece of content created for both Aviation Gin oozes the brand personality, and this is something every business should be thinking about. Your web content, social media posts, CTA copy, your automatic email responses; they should all be representative of your brand personality.
"Reynolds is proof that the media publishing approach works. So take the opportunity to create an ongoing narrative about your business, your clients and their industry using a range of creative, journalistic and storytelling techniques."
Read more about Reynolds' fascinating approach to marketing Aviation Gin, as well as his truly unique marketing campaign for the Deadpool film franchise, in the full article.
So, if it's not on the agenda already, why not make 2020 the year you shift away from creating content and towards creating 'media'? Thinking like a media publisher is content marketing evolved, it's storytelling taken up a notch - and every company has the power to do it.