In the inbound marketing arena, we're often being told that prospects don't care about what we do, they care about how our products or services can help them.
But this doesn't mean they don't care about who you are.
In fact, people really do care about who they buy from.
Sustainability, for instance, is big on the agenda.
66% of global consumers are willing to pay more to buy from companies who are committed to sustainability. Amongst millennials, this figure goes up to 73%.
Millennials, it seems, are particularly preoccupied with buying from companies and brands with pro-social messages, sustainable methods and ethical business standards.
And Gen Z are following in their footsteps. Another study in the US revealed 44% of Gen Z'ers would pay more for a product if the brand or retailer promotes environmental initiatives. They were also more likely than other generations (including millennials) to pay more if the brand or retailer promoted gender equality, LGBT or racial justice initiatives.
It's not that the older generations aren't as interested in making a difference in the world. It's just that millennials and Gen Z have grown up in a progressive world of globalisation, economic disruption and growing eco-anxiety.
So what are the implications for brands and marketers?
The implications for brands
If it isn't clear from the stats above, consumers care about who they buy from.
So is your content doing enough to show your prospective buyers your brand values and personality?
Content isn't just for informing and educating your prospects to help them through their pain. It's also an opportunity to show who you are. And as more brands start to think like media publishers, this is the moment to step a little out of your comfort zone, with the idea being to give people positive reasons to engage with you beyond what your product or solution can do for them.
The younger generations are going to be particularly interested in anything you are doing for the environment or the community. So if you offer staff volunteering days, for example, then you can create content (videos, employee reviews etc.) that showcase the work you're doing.
If you have genuine stories to tell in this arena, think like a media publisher and share them.
The rise of ethical marketing
Brands are becoming more focused on showing the world they have a conscience. And this ethical marketing philosophy is becoming more and more crucial to successful marketing.
Transparency, honesty and humanity have become central brand values. So rather than use PR spin and an approach that glosses over the facts, organisations recognise that honesty is the best policy in modern marketing. Support for communities, ethical trading and helpful content are all part of the marketing strategy.
Brands winning at ethical marketing
#1: TOMS
TOMS are arguably the kings of ethical marketing. The socially conscious shoe brand gives consumers a positive reason to engage: buy a pair of shoes and the company donates footwear to someone who needs it. And TOMS put this on full display in their branding.
Here are some examples from their current homepage: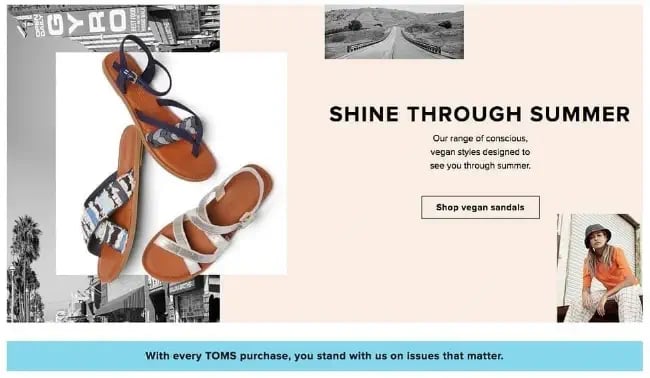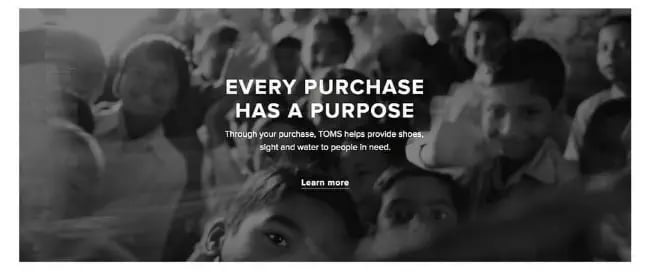 The TOMS Instagram page is also evidence of their commitment to making a social impact. Their Instagram Stories feature their #EndGunViolenceTogether campaign as well as their #StandForTomorrow campaign that encourages consumers to vote for issues they want to see more of in their messaging, like equality and mental health.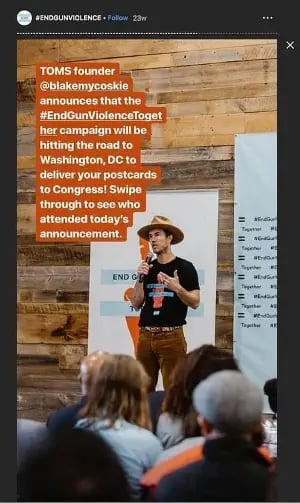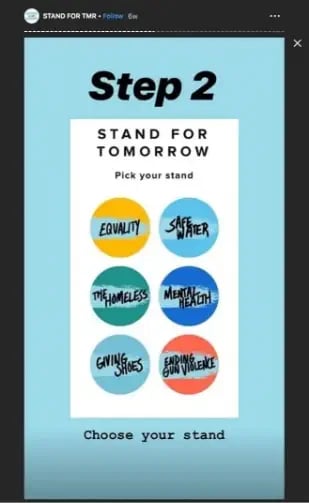 #2: Gandys
Brothers Rob and Paul Forkan founded flip flip and clothing line Gandys with the aim of building schools and children's homes for underprivileged children around the world. They also maintain a strong focus on sustainability and ethical sourcing with their products and packaging.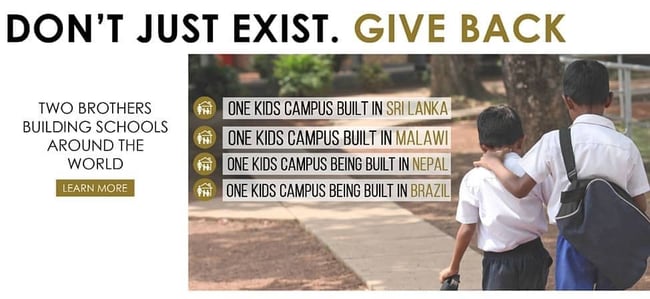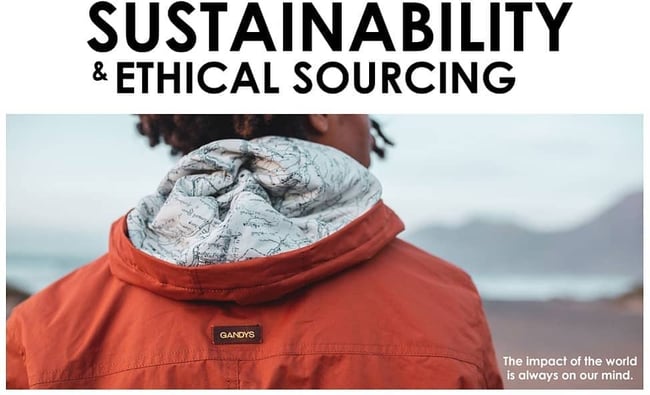 #3: We Are Tea
London-based tea brand, We Are Tea, are part of the Ethical Tea Partnership, which ensures every one of their products is ethically sourced. They also use 100% biodegradable teabags and recyclable packaging. Their ethical stance is a big part of their branding and they are often seen on Instagram getting involved in local environmental campaigns in the London area.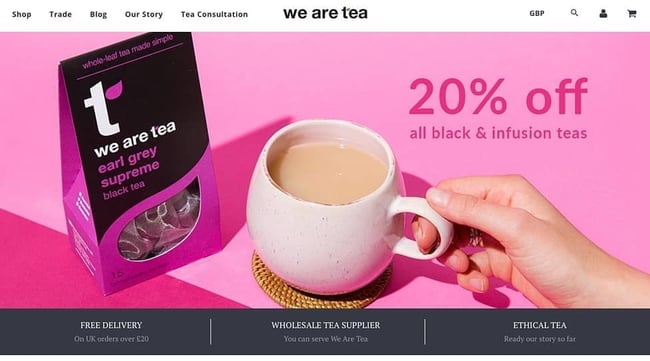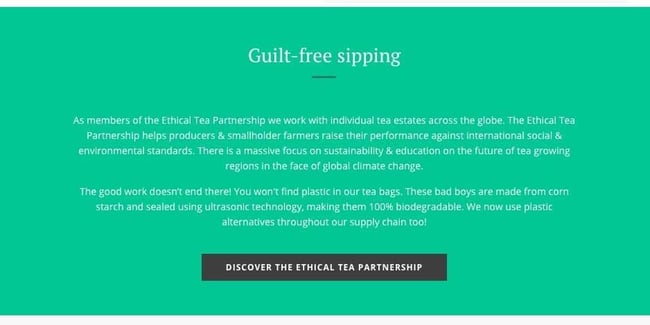 #4: PPC Broadband
Looking to the B2B world, PPC Broadband is a leading manufacturer of connectivity solutions for the broadband service provider market. Everything they do is geared towards creating sustainable broadband networks across the globe, and environmental sustainability is high on their agenda. They are constantly implementing new ways to minimise their environmental footprint and encourage their partners to commit to sustainable practices too.

Telling your story
Not every company will have a core proposition set in social or environmental philanthropy. But this isn't to say you can't show that you care about the environment, the community, and your employees. And it doesn't need to be overly explicit or superficial.
Take Vayner Media, for example. In a recent post, we discussed their video podcast Made in Chattanooga, that tells stories around business and innovation in the local area. What this shows is that they care about the world around them - and they aren't only interested in selling their service. Ultimately, what they are doing is sharing great stories - great stories that people want to connect with.
Then there's caring about your customers - which you can show by always being open and honest, in everything from your marketing to your product descriptions and your content. The companies that live their cultural and ethical brand messages will win out over those that just pay lip service to them.
People care about buying from companies with strong ethics and morals, and this will only become more important for future consumers. This doesn't mean your whole business needs to be built around having a social and ethical impact. Really, it's about being transparent and authentic. And as we shift from content marketing to thinking like media publishers, the opportunities to be transparent and authentic are ripe.