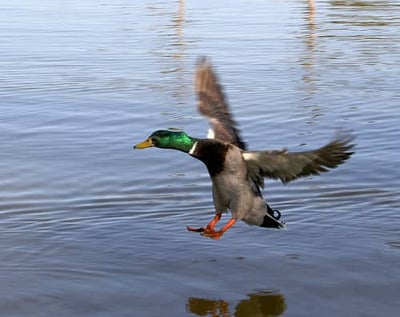 It seems like you're doing everything right to engage your customers: your website and other content is getting found via numerous avenues (via search engines, your blog, via eNewsletters, your social media sites, banner ads) and yet you're still not getting the desired response from your clients. So what might make that all important difference, what's the final piece of the jigsaw, in converting an interested browser into an active buyer?
At the heart of any campaign should be a well-designed landing page, one of the most critical tools for inspiring action in your customers, and for capturing details of future leads for your business to nurture.
A landing page is a specialised webpage which visitors reach via various points of entry, for instance:
after clicking on a link/"call-to-action" (CTA) in an email or a blog post or social media content,
or else, by responding to a CTA within in a pay-per-click campaign, or an online advert
or even, via a web address in traditional offline literature.
According to Hubspot, with over 6000 customers in 46 countries using landing pages on their platform, a well-crafted landing page can enjoy a conversion rate of 15% (i.e. the number of casual viewers who convert into leads). In other words, without effective landing pages your customers will miss valuable opportunities to do business with you, and you will miss opportunities to harvest valuable client information for future lead nurturing campaigns.
So how can your pages be developed and optimized to ensure that you are seeing these kind of conversion results?
Seen by many as one of the most pivotal steps in motivating the visitor to deal with your business, the landing page should be dedicated to a single proposition which will be specifically relevant to the client traffic that has been directed to it. In other words, landing page visitors should immediately encounter a single obvious opportunity to engage with your business, as promoted in previous calls-to-action. For instance, this could be an opportunity to shop/submit an order with you, to book appointments or meetings with your representatives; to download reports or eBooks from you; or to sign up/opt-in for information or eNewsletters from your company.
At a recent summit on the subject of landing page design, online marketing expert Dr. Flint McGauglin suggested that you should approach the creation of a page from the perspective of your customer, keeping in mind three key questions they might ask themselves:
1) Where am I?
2) What can I do here?
3) Why should I do it?
Take some time to consider these questions from the point of view of your customers, and then ensure that your well-designed, well-written landing page is able to respond to them, by:
giving visitors a clear concise headline to ensure the customer knows where they have arrived;
offering compelling calls-to-action/clickable buttons/simple forms indicating what actions they can take via the page;
and, presenting a defined list of the benefits of undertaking these actions.
Whilst there is no set recipe for building the "perfect" landing page, incorporating all of the above key ingredients – the headline, the calls-to-action, bulleted benefits, simple form – alongside good grammar and good design will certainly see you reaping the rewards of your efforts, and getting the conversion rates you desire.
If you would like to learn more about how your landing pages can be even more successful, generating more leads for your business, as part of your Inbound Marketing strategy, click below to download our Inbound Marketing eBook now:
Image by: bamyers4az