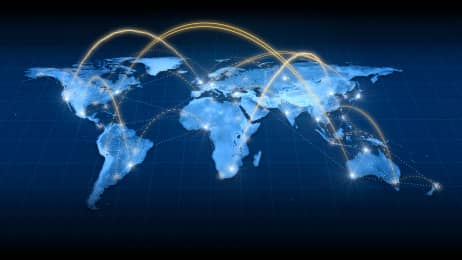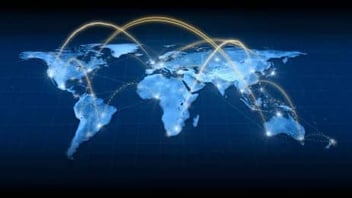 Is trying to go viral in b2b, innovative internet marketing, or just a pipe dream? As a means of reaching a large and rapidly expanding number of people quickly, viral marketing is one of the most powerful strategies of the internet age.
And though it is often seen as a strictly consumer-orientated online marketing avenue, a growing number of B2B marketers are exploring the potential of B2B viral marketing today.
Going viral
The reason viral marketing is so effective is that it relies on people's innate desire to share what entertains, interests, shocks or tickles them with other people, whether they be friends, co-workers or other acquaintances. So rather than investing time and money to position advertising in many different places, the B2C marketer need only create an original 'infectious' idea or concept that will quickly spread from person to person.
One recent example of an extremely successful viral marketing campaign from outside the B2B world is the controversial 'Kony 2012' YouTube video by charitable organisation Invisible Children, which in just over a week has garnered more than 70 million views.
Now clearly a B2B video can't hope to pull in anywhere near those numbers, but of course it doesn't have to.
B2B buyers may not rush to share your content with their nearest and dearest, but if it's done well they are likely to share it with their peers and colleagues working in the same industry – the exact people you want to reach. Working across both B2B and B2C goviral.com is a great example of a company doing it well for their clients.
Innovative internet marketing adapts viral concepts to your business needs
Of course the nature of your viral marketing, whether it be a short video, a whitepaper or a blog post, will differ greatly to that produced for B2C markets, but the principal is the same – create remarkable content that people will feel compelled to share.
In a recent blog post at Click Documents, B2B marketing strategist Ardath Albee points out, "In B2B, it's not about shock value or hilarity (although humour can help), it's about connecting with the right people with valuable content that motivates them to take action. "
In the same post, B2B marketer Adam Needle expands on this view: "The key to successful viral B2B marketing is more than just putting something catchy out there. It's thinking about how you can leverage the groundswell – garnering attention in viral/social channels but then linking this engagement back to more traditional nurturing channels."
This latter point is very important. While in many B2C campaigns the goal of viral marketing is to simply get the content seen and increase brand awareness, a successful B2B campaign should be much more targeted and lead to a measurable outcome. For example, it should be accompanied by a call to action to contact your sales team, or sign up for your email newsletter.
Viral value
Of course, it's impossible to simply turn on the 'inovative internet marketing' tap and predict with confidence what content will 'go viral', but it certainly is possible to create content that offers value and so has the potential to do so.
Here are a few ideas for creating B2B viral content:
Well-produced videos that demonstrate complicated technical concepts related to your industry in a way that is simple to understand.
White papers which offer a comprehensive and in-depth look at the state of your sector or a part of it
Blog posts which suggest a fresh and original, or even controvercial approach to a common problem